Gloomy big city depression.
Dominated by obsession of power and lust.
Painted black bedroom ritual.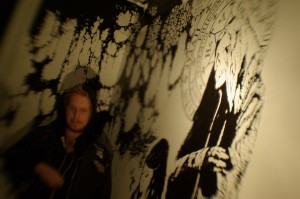 Opening show and public viewing 6-9pm Thursday March 29th.
160 E. 25th street (corner of 3rd ave.). telephone 212-679-0680.
After show date the room will be available to rent.
For more info visit Carlton Arms.